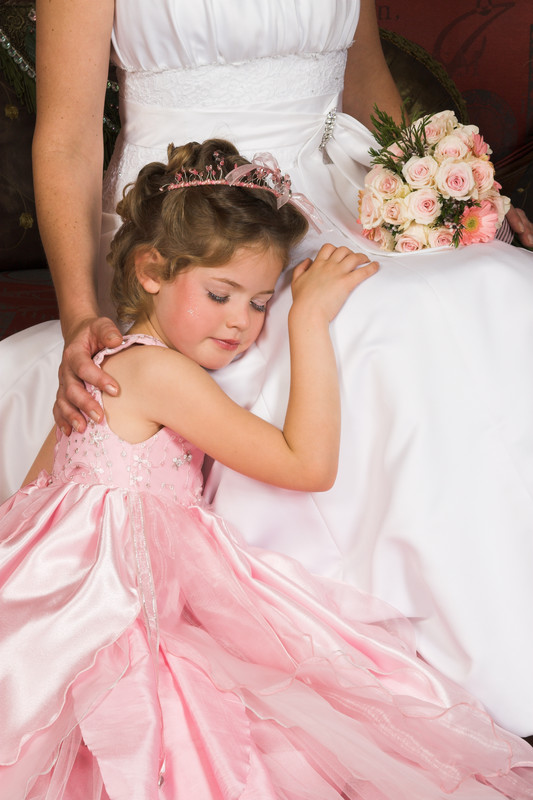 While last year's pandemic upended our lives last year, one thing won't change: people will keep getting married, and wedding day traditions will continue.
As large scale weddings resume, two wedding day traditions will return to the forefront, according to a WeddingWire survey.
Flower girls go all the way back to ancient Rome
One is the use of flower girls and ring bearers, an element used by 60% of couples at their wedding ceremonies in 2019. The tradition extends all the way back to ancient Rome, as it symbolizes the bride's transformation from a child to an adult. According to Reader's Digest:
"This tradition originally began in Ancient Rome. During that time most marriages were arranged and the main purpose of the marriage was to have children to carry on the family name. Therefore, fertility was a concern for the newlyweds. Back then only youth would attend to the bride, so a young girl would walk down the aisle before the bride carrying wheat and herbs."
Needless to say, flowers have replaced wheat and herbs since those days, a nice improvement don't you think?
Brides used to be 'bought'
The other top wedding day tradition is the couple-performed first dance, used by 91% of couples, according to 25,000 surveyed couples who married last year.
This tradition was born in an era when brides were actually 'bought' from their fathers. The first dance served as a sort of fertility ceremony. By the early 20th century, though, the tradition had changed. According to America's top arbiter of etiquette, Emily Post, the newly married couple were supposed to wait until their wedding guests had begun dancing.
Today, it's the other way around once again
In fact, it is the most highly-anticipated moment at a wedding reception. That's why Columbus Pro DJs is popular with Columbus couples. Our equipment is tops. Our sound is amazing. Music volume is controlled to please and allow guests to converse, when they're not packing the dance floor.
Columbus Pro DJs can provide exactly the music you'd like to hear for your wedding ceremony as the bride, bridesmaids and her flower girls process in. And we can provide exactly the song you want to hear for your first dance. These wedding day traditions will be a part of wedding celebrations when you're ready to say 'I do.' Keep your wedding dreams alive. Check us out without obligation. Better yet, pick up the phone and give us a call: 614-224-1945!